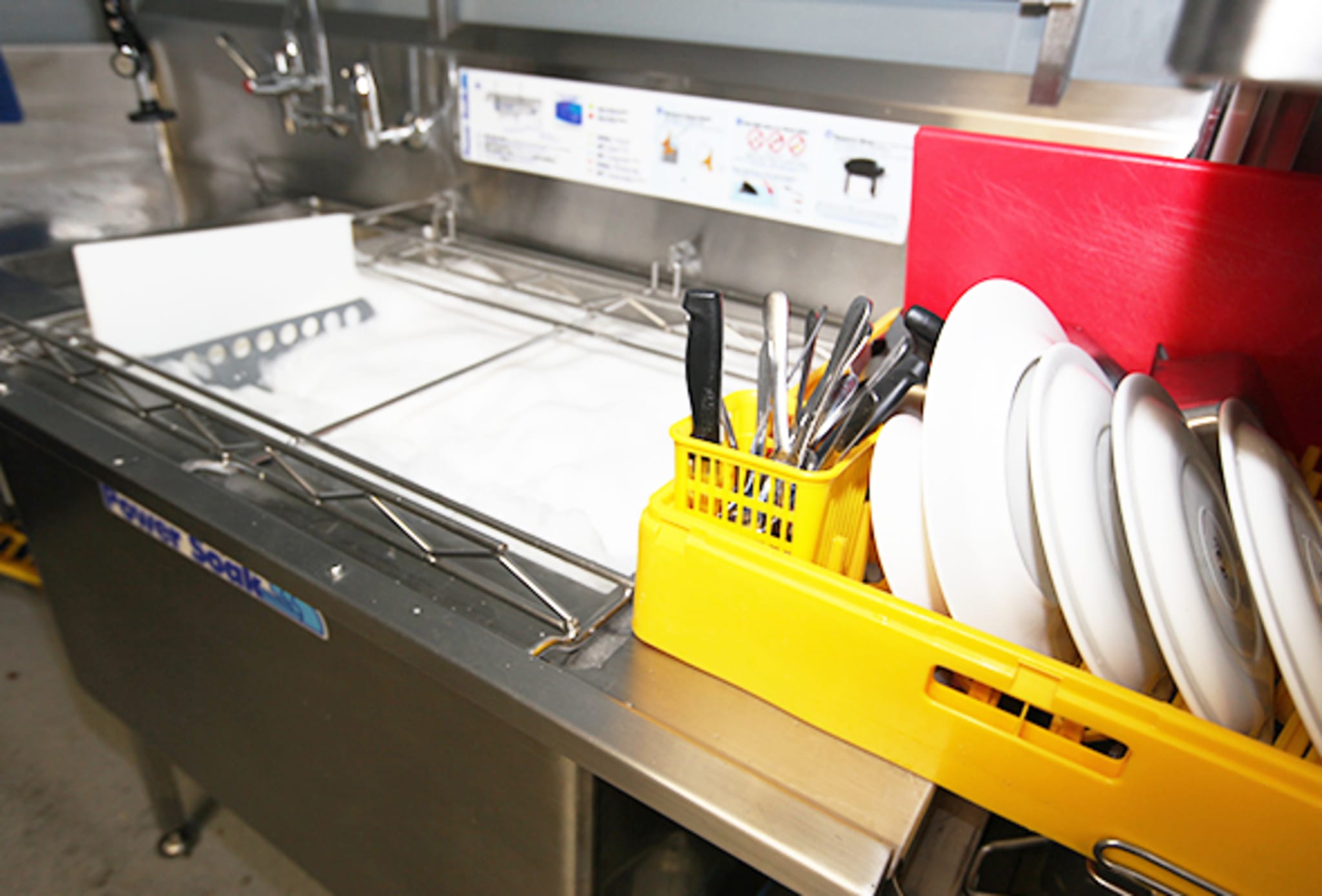 Powersoak Continuous Motion Pot Washers
Power Soak is an innovative continuous motion pot washing system, specifically designed for commercial kitchens with increased warewashing needs. A Power Soak unit delivers reliable cleaning and sanitising of pots, pans and utensils for busy commercial kitchens, commercial catering and food service operations of every size and scope.
Using a wave jet washing system, the Power Soak tub effortlessly cleans pots, pans and utensils ready for sanitising. Free up your kitchen staff and let the Power Soak do the hard work for you.
With more powerful and consistent wash action than the competition, Power Soak pot washers make it easy to reduce overall water and energy consumption, cut labour costs and — most importantly — focus on providing exceptional quality and service.
Browse the range of Power Soak products and accessories to find the perfect solution for your commercial kitchen's warewashing needs!
Power Soak products are manufactured under license in Australia by Stoddart specifically to requirements, all the while maintaining internationally proven and accredited designs.