Programming | Metal Processing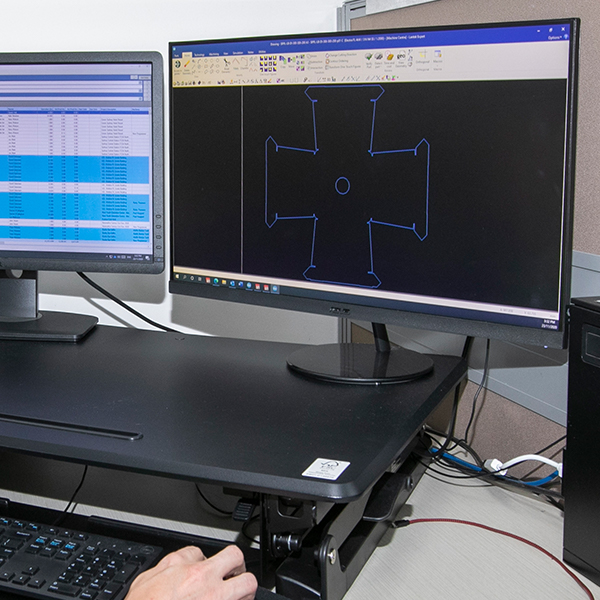 Enquire today about Stoddart Programming Services
Enquire via the form below, and a Metal Processing team member will be in touch to discuss your Programming needs.
Programming Services
Stoddart is capable of importing existing DXF, PDF and DWG files. CAD designs quickly become finished parts, that can be quickly fabricated in-house with our software driven CNC machines.
Our Programming Software
Our software is capable of working with a multitude of files for turret punching, laser cutting, and press brake.
Skilled Workforce
Our team of skilled machine programmers are innovative with new ideas. The years of knowledge and expertise in steel fabrication places us perfectly to bring your sheet metal requirements to life accurately, in time and on budget.