Laser Cutting | Metal Processing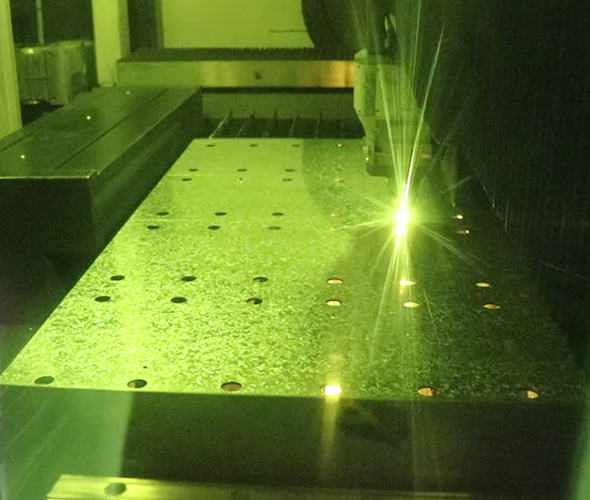 Enquire today about Stoddart Laser Cutting Services
Enquire via the form below, and a Metal Processing team member will be in touch to discuss your Laser Cutting needs.
Laser Cutting Services
Stoddart provides custom laser cutting for one-off projects or batch orders and deliver cost-competitive, high quality laser cut parts consistently and to our customers' exacting technical requirements. We work with ferrous and non-ferrous metals and are capable of cutting up to 6mm in Stainless steel, 4mm in aluminium and up to 15mm in mild steel.
With software import capabilities from DXF & DWG files, CAD designs quickly become finished parts as our software driven CNC Laser Cutting equipment quickly and efficiently process them, leaving minimal waste.
Our Laser Cutting Machinery
Our fibre laser cutting machine is an all-around performer. It has the flexibility to expertly cut standard steels and non-ferrous materials in a range of thicknesses and combines high machine dynamics, intuitive machine operation, and advanced automation options to maximize productivity no matter the application. The inherent benefits of fibre laser technology make it cost effective to maintain and operate.
Our laser cutting machinery with its advanced technology will automatically load, pick and sort in all sheet metal material types up to 1500mm wide sheets and 3000mm in length.
Skilled Workforce
Our team of skilled machine operators can oversee the production by ensuring that the products produced from the laser are of the highest quality and consistency for customer satisfaction.