Queensland Treasurer visits Stoddart Head Office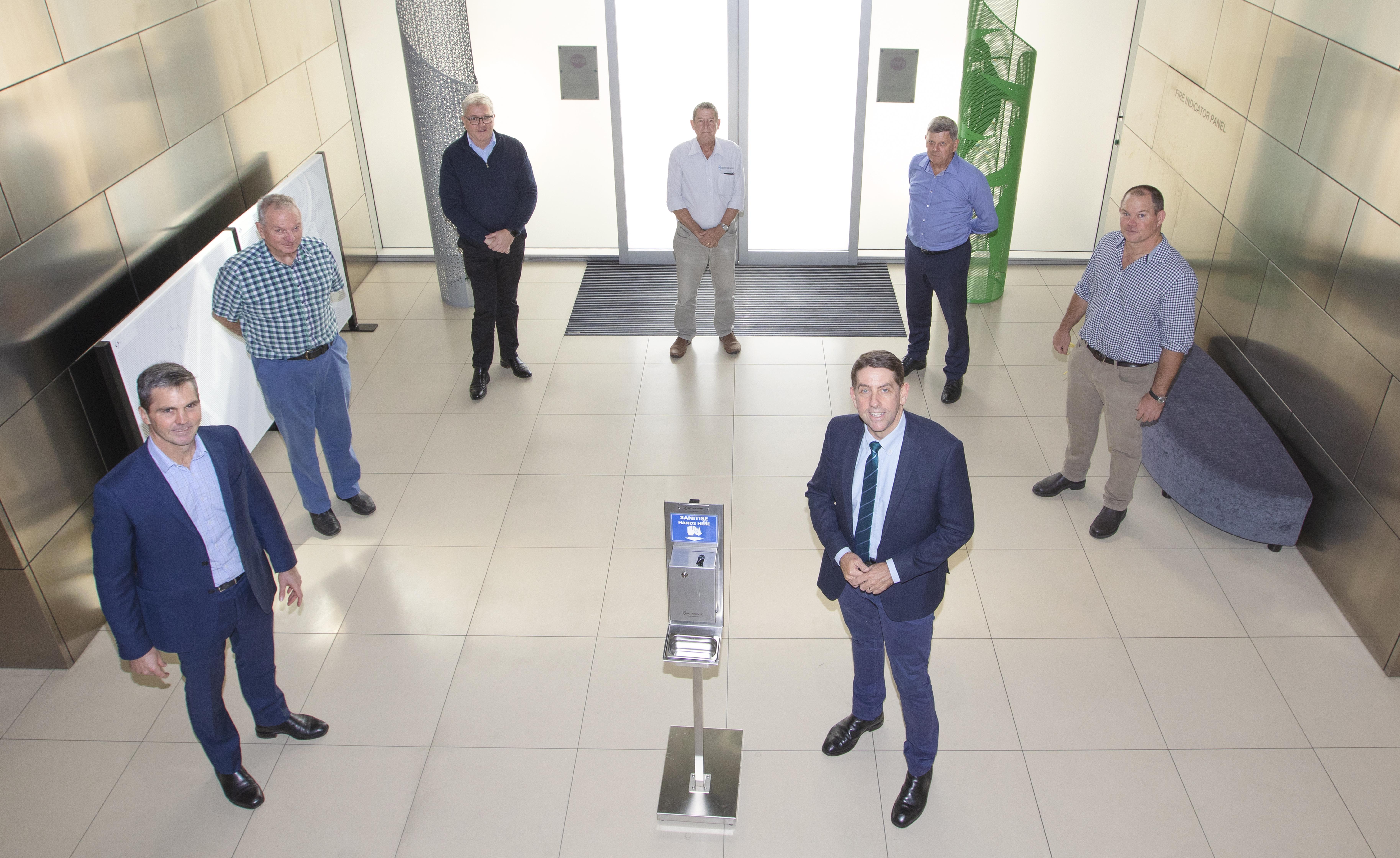 May 6, 2020
On 22 May the new Queensland Treasurer, Hon Cameron Dick was welcomed by the Stoddart Board and Management Team to the state of the art, 25,000m2 Stoddart manufacturing facility in Brisbane. The Treasurer was keen to hear from Stoddart on the impacts of Covid19 and what the Queensland State Government could do to help local manufacturers.
Mr Dick was surprised to see and hear firsthand about the diversity of Stoddart's product range and manufacturing capabilities as well as the significant number of Australians employed (450 Australia wide and 405 in the QLD facility).
While the COVID-19 virus has taken its toll on the Stoddart business in recent months, Stoddart was able to keep its employees safe and most, gainfully employed. Stoddart acknowledged the fighting spirit of its workforce and the flexibility and cooperation they had showed in the face of the pandemic. Stoddart was also thankful for the solid decision making made by the National Cabinet to keep construction sites open, benefiting from continued work on major projects around the country such as Crown Casino in Sydney, the new Townsville Stadium as well as recently winning several large transport infrastructure projects.
During in depth discussions at the site, Mr Dick was advised how Stoddart had been impacted by international supply chains disruptions along with the rest of Australia as a result of the pandemic. As a local designer and manufacturer, Stoddart was able to utilise its innovation, flexibility and capability to its advantage to quickly develop and commercialise products needed by Australians in these challenging times.
New products such as our hand sanitisation solutions, instead of being 8 weeks away by ship, were able to be developed and launched to market within 2 weeks. A very different position for an industry that is thought to be on its knees by many Australians.
The importance of local manufacturers to our economy and national security was made clear to the Treasurer as without this, Australia and especially Queensland would not be in the healthy position it is currently. Mr. Dick said the Queensland Government would do what it could to ensure that manufacturing in Queensland continues to endure and prosper in a globally competitive environment. Mr Dick indicated that this would include looking favourably upon local manufacturers and products when the State Government makes its spending decisions, as buying locally keeps jobs in Australia and Queensland, noting that every dollar spent with an Australian manufacturer has a ripple effect within our economy.
The need to stay vigilant and not become complacent in the fight against COVID-19 was the closing note with the Stoddart Board undertaking to remain innovative and flexible to continue providing products and jobs to support the Australian community and economy.